In 2010 : certification: ISO 9001
In 2014 : obtaining EN9120 certification on the object:
"TRADING, IDENTIFICATION, RESEARCH SUPPLY AND STORAGE OF SPARE PARTS AND CONSUMABLES FOR THE AERONAUTICAL, SPACE AND DEFENSE INDUSTRY"
Quality management at AIRMETEC is based on:
A process approach that highlights the importance:
Understand and fulfill customer and quality requirements.
To consider the processes in terms of added value.
To measure its performance and effectiveness in order to be in a process of continuous improvement.
A risk-based approach:
In order to classify and reduce the risks (Low, medium, high).
In order to identify and implement preventive actions, thereby avoiding potential non-conformities resulting from this risk analysis.
In order to target our strengths and weaknesses, linked to the different processes.
Political quality :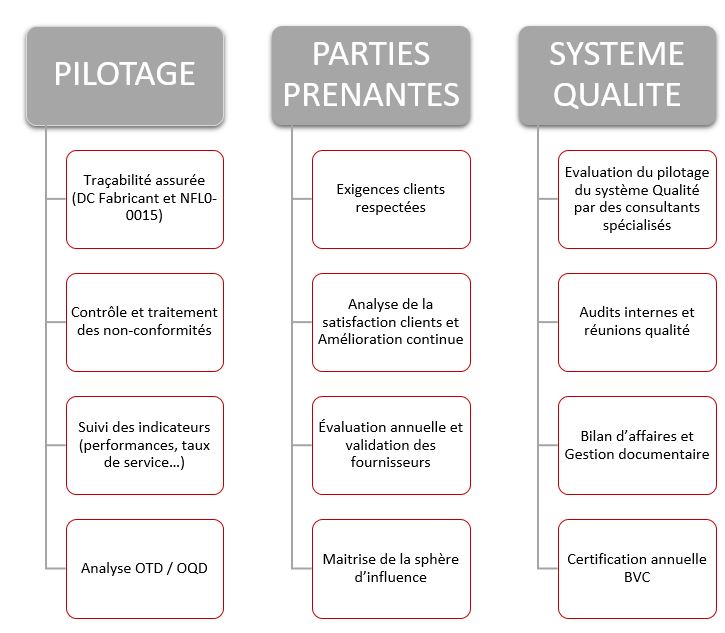 Certifications