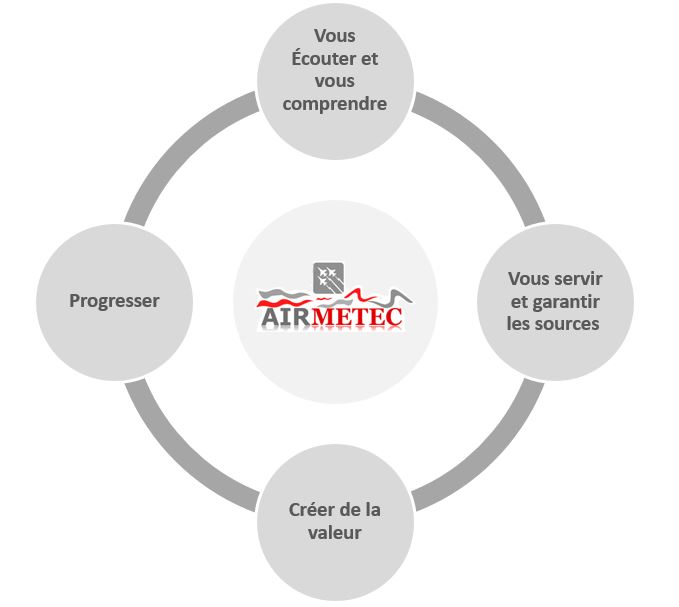 Variation into annual objectives with implementation of indicators
Listening and understanding you:
In an approach to mastering AIRMETEC processes, we demand from our employees as well as from us, the assurance of being able to satisfy you on all points of your consultation before any engagement.
Serve you and guarantee the sources:
Ensure the daily monitoring of your supplies, line by line, whatever their number.
Take explicit responsibility for the compliance and traceability of critical supplies that you supply through us.
Create value:
Know how to negotiate, on behalf of several customers, the economic and scheduling conditions for manufacturers' production and storage.
Allow you to reduce the number of your suppliers.
Outsource non-strategic parts of your inventory management.
Optimize the conservation potential of your spares.
Progress :
We are constantly working to increase the reliability and efficiency of the services we provide to you, by analyzing and comparing contexts, technological and regulatory innovations, our room for improvement and our performance.